TIMED is happy to welcome the following incubatees to the exciting world of medtech innovation under its fold.
The current roll of honour includes:
1
Sascan Meditech Pvt Ltd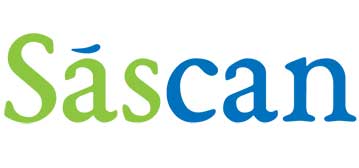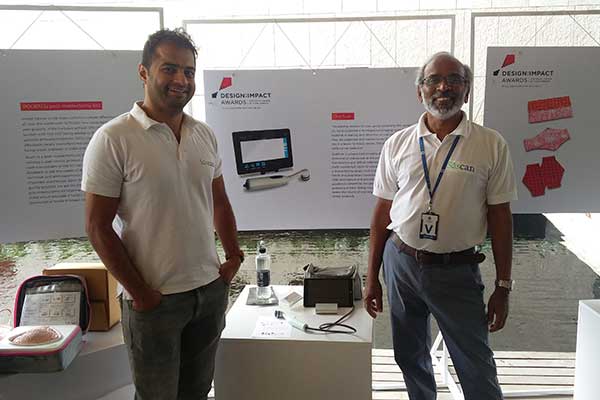 Thrust area : Healthcare
Brief of the company:Sascan is engaged in the development of screening and biopsy guidance of oral and cervical cancers.
Achievements:
1. Winner of I-Pitch Contest 2018 under Healthcare category
2. Runner up at the I-Show 2018 Competition organised by ASME, USA in Bangalore
3. One among the 8 companies selected for Acceleration by the SIGMA Social Startup Accelerator in 2017
4. Winner of the Elevate 100 Contest organised by the KBITS, Govt of Karnataka
5. Finalist at the NASSCOM Social Innovation Forum (NSIF) Grand Challenge 2018
6. Semifinalist of Titan Design Impact 2018 Competition
7. Winner of the BIG-BIRAC grant in 2015.

2
Alicorn Medical PVT LTD

Thrust area : Research and development of advance wound care - Diabetic ulsar
Brief of the company: Alicorn Medical Private Limited is a young, vibrant biotech start-up developing advanced biomaterials from natural tissue for providing innovative solutions in medical, veterinary and dental wound management applications.

3
Mobilexion Technologies Private Limited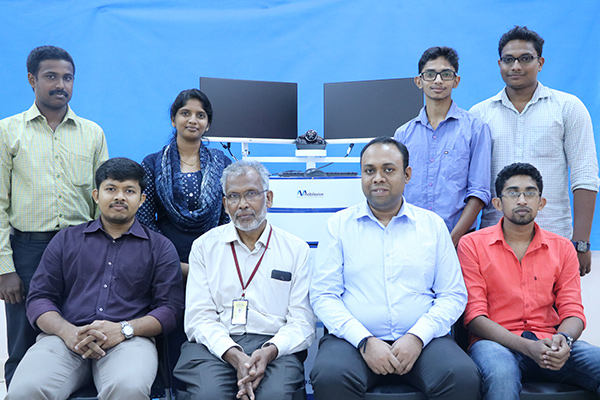 Thrust area : Telemedicine
Brief of the company: The main object of the company is to develop and market the home health care, tele medicine and automation systems for hospitals
Achievements:
Launched their first product (UMACS telemedicine cart ) on 15th May 2017.
4
Evelabs Technolgies Pvt Ltd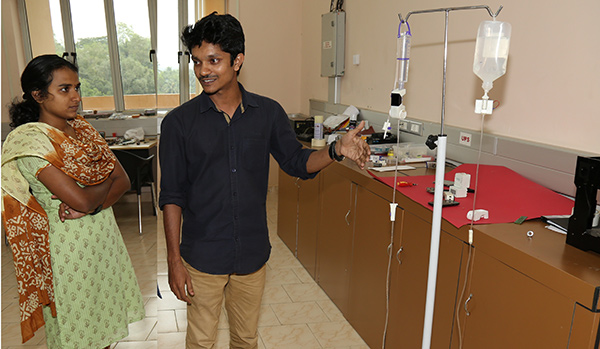 Thrust area : Infusion Therapy
Brief of the company: : Evelabs work on smart infusion solutions for hospital wards
Achievements:
CII design Excellence award for Best Interaction Design Project.

Thrust area : Gastrienterology
Brief of the company: : The R & D Labs of SRH has a state of the art facility to carry out R & D with a view to develop functional foods, beverages and/ or products

6
Indriyam Biologics Pvt. Ltd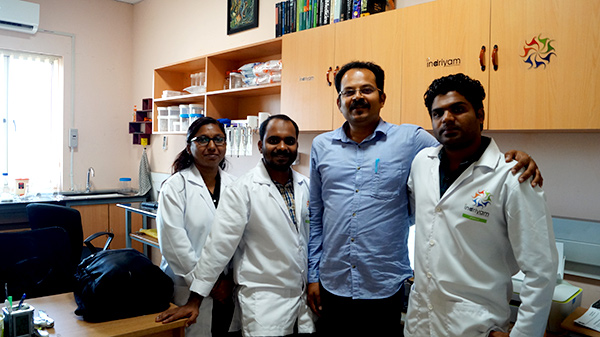 Thrust area : Biosensor Platform
Brief of the company: Indriyam Biologics Pvt. Ltd. is designed as an R&D company engaged in developing and delivering innovative sensor technologies as smart medical devices
Achievements:
Certified by Start-Up India Recognition (DIPP2838)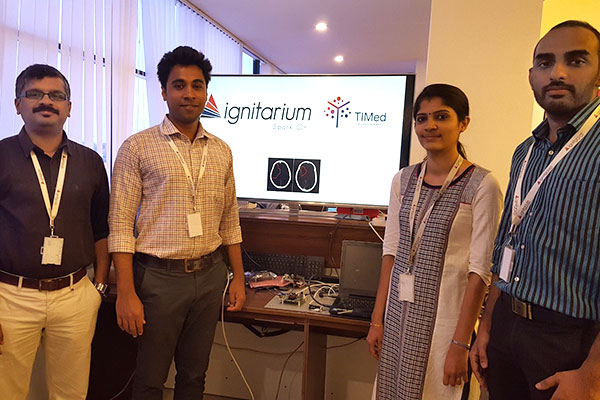 Thrust area : Consumer Electronics, Healthcare and Industrial Automation
Brief of the company: Ignitarium's R&D division is working on medical imaging solution leveraging image processing and deep learning techniques to detect certain anomalies.

Former Incubatee
1
Ellipsor Health Private Limited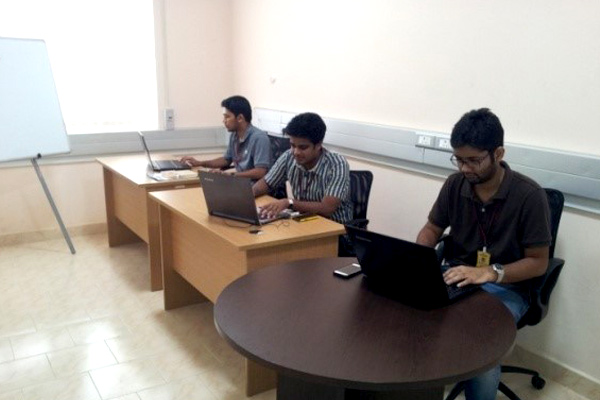 Thrust area : Neontal Care
Brief of the company: Ellipsor designs healthcare monitoring solutions and bio-medical devices. They currently focus on products in Reproductive, Maternal, New Born and Child Health (RMNCH) sector
Achievements:
1. 36 Lakh BIRAC –IIPME grant
2. Winner Techtop 2014
3. Finalist in MIT Global Founders Skills Accelerator
4. Presented at TEDx

1
Zumheilen Healthcare Pvt. Ltd

Thrust area : Biotechnology
Brief of the company: Zumheilen is designing low cost and appropriate solutions to burns in wound dressings.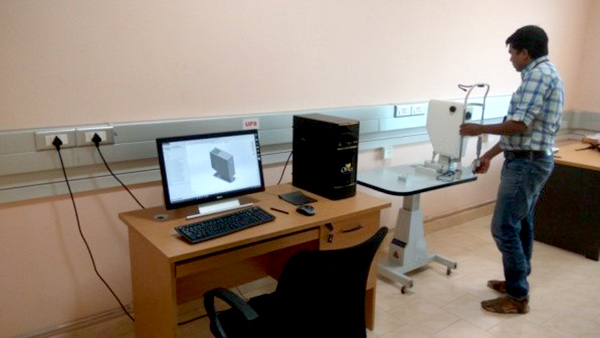 Thrust area : Ophthalmology
Brief of the company: Sweptron Healthcare founded in 2016 aims to develop high end ophthalmology products for the global market.


TIMed receives and evaluates applications and proposals from potential incubatees on a continuous basis.


What is now a trickle is soon expected to be a torrent!
Come: be smart, be a part!
More detailed information about the three key institutions supporting TIMed can be found here:
A gist of medical devices successfully developed and commercialised by SCTIMST
Mechanical Heart Valve (TTK Chitra Heart Valve)

Over 100,000 valves successfully implanted, an incredible achievement and world's most affordable mechanical valve

Blood Bags

Technology transfer led to establishment of two of world's largest manufactures in the world- namely Terumo Penpol, Trivandrum and HLL Lifecare, Trivandrum. These companies now sell over 70 million blood bags globally every year! These products must meet stringent quality standards. SCTIMST continues to provide testing support to the companies.

Blood Oxygenators, Cardiotomy reservoirs, Hemoconcentrator,

used in open heart surgery and Concentric Needle Electrode which have been commercialised successfully under SPICTRA brand by SIDD Lifesciences

Implantable Hydrocephalus Shunt System

a neurosurgical implant commercialised by HLL Lifecare under brand name CEREDRAIN
Dental Composites

India's first and perhaps only indigenously developed dental restorative composites and bonding agent which is made and sold under the brand name RESTOFILL by Anabond Stedman Pharma ltd

A range of Bioceramic products

based on hydroxyapatite (HA) and HA-Bioglass composite platform technologies in various compositions, porosity, shape and size for different applications in dentistry and orthopaedics. The know how has been transferred to several companies such as Basic Healthcare Products Pvt ltd and IFGL Refractories and made available under brand names- B-OSTIN and HA-New etc

Hormone releasing Intra Uternine Device ( IUD)

a device for contraception as well as for treatment of dysfunctional bleeding in women, was jointly developed with the sponsoring industry M/s HLL Lifecare ltd. The company has successfully launched the IUD with brand name EMILY.